Hassle-free Tabs
Responsive Tabs PRO will allow you to display tabbed content on your website. This can be useful if you need to fit big bits of content into small spaces. Thanks to the tab/accordion system, your content will be divided into sections that you can show/hide by clicking the tabs. This plugin is responsive and will turn into an accordion when chosen breakpoint is reached.
What's in the PRO version?
  Link to your page opening a specific tab (see docs).

*

  Create tabs that link directly to external pages.

*

  Add icons for your tabs (from font-awesome's free icons).

*

  Compact mode: Reduce the space inside your tabs' labels so it all fits in one line. 

*

  Choose between squared and rounded borders.
  Choose from several background presets.
  Add an small arrow to the active tab (optional).
  No data loss from Free to PRO.
* Major changes.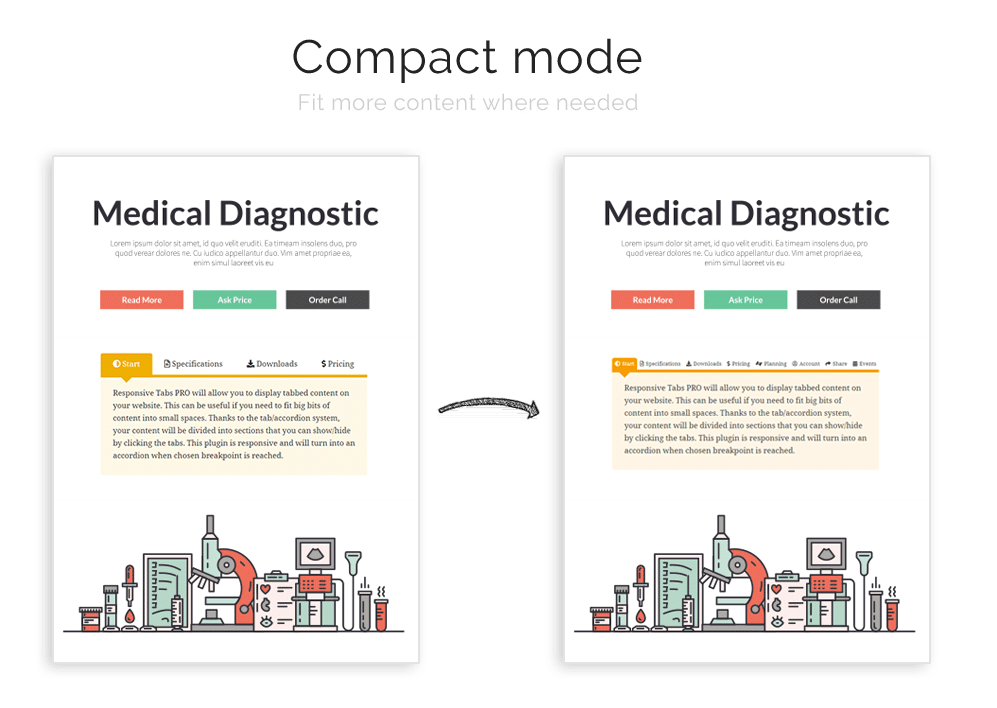 What our users think about this plugin
  I can't find anything I need and is not already present. — PatM2G
  This is a very nice looking and easy to use plugin, the support for it is excellent as well.
I strongly recommend it. — Haneen15
  Works perfectly!! — Justin Glombitza
  Best tab Plugin! — ezjo
  Read more reviews